If you are starting a new business or considering a new platform that will not only take care of all your accounting needs but also allow you to integrate other applications and services to support all your business processes, then you should consider Zoho.
Zoho is an Indian technology company that has been around for many years. No matter what country your company is in, they support the accounting system and currency of that country. In this Zoho Books Review, we will consider the pros, cons, and features of just one part of the big Zoho system – its bookkeeping software Zoho Books.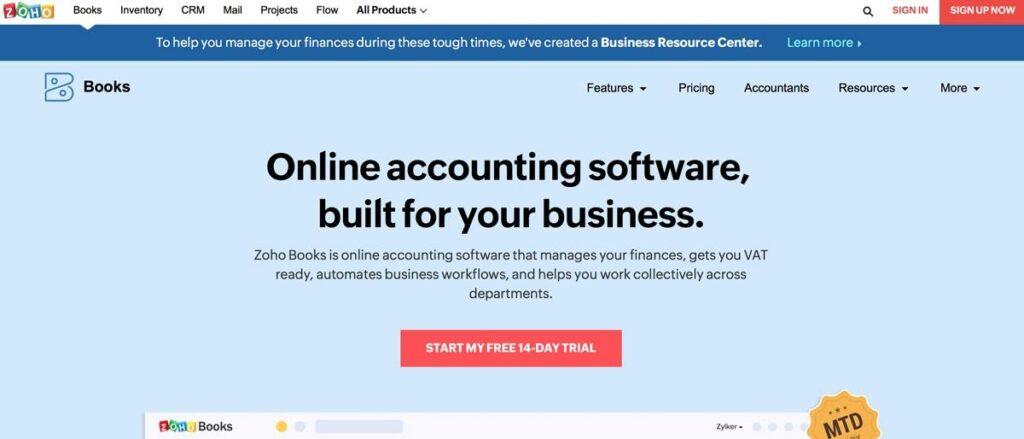 Zoho Books is a software that will meet most of the business bookkeeping needs. It is best for businesses that want an integrated suite of Zoho apps. In fact, Zoho has over 40 integrated apps that help business owners to manage all aspects of their business in one single place. You can literally run your entire business on a Zoho platform and save money. Besides, Zoho allows business owners to get set up quickly.
Pros
Demo account and a free two-week trial
Affordable pricing
2-10 users
Estimates and invoices
Bill payment and expense management
Inventory management
Project management
Mileage tracking
Receipts capturing and organization
Multiple currencies
Customer support
Numerous apps
Cons
Limited integration with other apps
Features
Automated workflows make this bookkeeping software a valuable tool for business owners. Like many similar solutions, Zoho Books gets your business bank transactions automatically imported into your bookkeeping records. You can set up how these transactions get categorized and do a bank reconciliation to ensure that everything is looking correct.
With this bookkeeping solution, clients can easily send estimates and invoices. An ability to save customers' (and suppliers') contact information in one place saves you even more time. The software also enables to track payment collections. In addition, you will be able to manage the bills you still have to pay and already paid. Capturing and organizing receipts feature makes it easier to keep track of all your expenses.
Sales taxes are part of everyday activities for many businesses. Zoho Books has a feature for tracking sales tax collections and payments. Clients, though, are not able to file sales tax returns with the help of Zoho Books. However, you can create sales orders, which is not possible in even such a popular software like QuickBooks Online.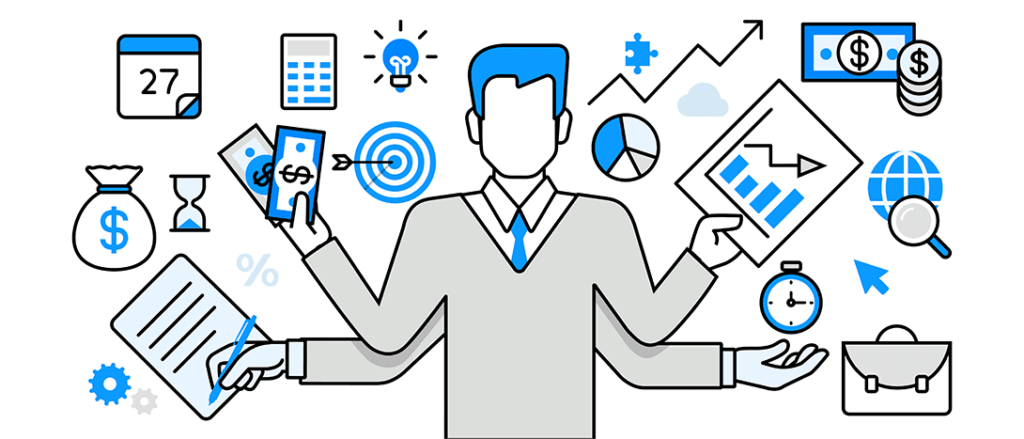 If your business involves projects, then you will like the ability to assign time and costs to projects. It also allows to track activity by class and location. Additional features that many users find useful include GPS mileage tracking and 1099 payments tracking.
If you need multiple users to access your Zoho Books account, then you can assign them different roles. This will allow you to be confident that each employee can access only the information they need to and changes can be made only within the limits you set yourself. This feature will be especially important during tax time when you will want to grant your accountant access to reports and other data.
On that note, Zoho Books has great reporting capabilities. There are over 50 reports that you can view, customize, send to yourself and other parties. The key reports and data are presented in the form of charts and graphs for your convenience on the dashboard.
For businesses that need to keep track of inventory, this software has valuable tools to offer. Besides being able to effectively organize all the inventory items based on their SKU and other details, you will be able to know inventory levels at all times and set up a reminder when certain items are almost out of stock and need to be reordered.
There are numerous apps developed by this company that your business can connect to. However, one of their weaknesses that we should mention in our Zoho Books Review is that there are not that many outside apps that you can connect to. You will be limited mostly to some of the bigger players, like Google, Microsoft, Square, and PayPal.
Pricing and Plans
Zoho Books prices for any of the plans are so reasonable that every small business should be able to afford to pay for the service on monthly basis. The most basic plan costs just €9 per month and for the plan with the complete list of features, the business would pay €29. If you are confident about staying with Zoho Books, you can take advantage of their yearly price, which will allow you to save on payment for two months of service.
There are three plans to choose from. Looking at the features offered under each, most medium-sized businesses can go with the Standard plan, while smaller business owners might find that the Basic plan covers all their bookkeeping needs. For those who need more users, contacts, and features, the Professional option is the way to go.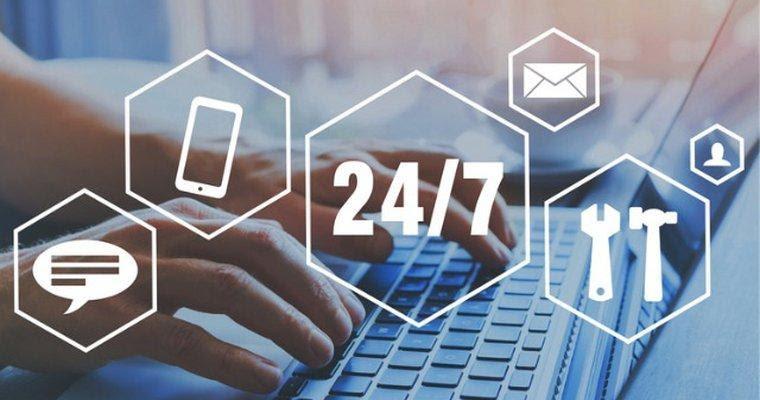 Customer Support
In our Zoho Books Review, we would like to talk separately about customer support because it is an important part of the user experience. Based on numerous reviews, we are glad to tell that Zoho has exceptional customer service.
First of all, Zoho clients can contact the support team via phone around the clock, Monday through Friday. Thus, no matter when you are doing your books, you can be sure that you are covered, except for the weekends. There is also an option to use a chat feature on the website or right in the bookkeeping software. If you are not in hurry, an email is also an option.
Besides the actual support team, there is a whole knowledge base that you can search for answers to your questions. Clients can also get the information they are looking for on the FAQs page. At the same time, you should keep in mind that there are fewer accountants in the USA that are well familiar with Zoho in comparison to, for example, QuickBooks.